Pyur Tea

We're a premium loose leaf tea brand that promotes earth to soul goodness.
CHOOSE A TEA FLAVOR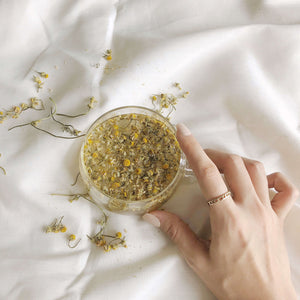 FLORAL TEA
If you're looking for that mild and calming taste, floral tea are good for improving mood and sleep.
Top health benefits include - promotes healthy skin, eases anxiety/depression, fights headache or cramps.
SHOP Floral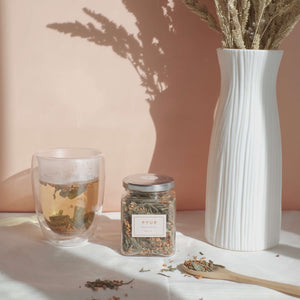 EARTHY TEA
If you're looking for that light grassy or woody taste, earthy tea is a go-to flavor for regular tea drinkers.

Top health benefits include - soothes stomach pains, aids weight loss, improves digestion
SHOP EARTHY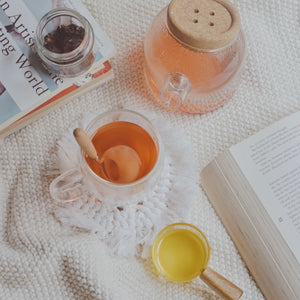 FRUITY TEA
If you're looking for that refreshing sweet and a slight tarty aftertaste, then fruit tea is for you. This is also perfect for cold brew! 
Top health benefits include - immune booster, for cleansing/detox. Fruit bits are chewy & edible.
SHOP FRUITY
GIFT FOR THE MIND, BODY & SOUL🌼
from our tea club
Pyur Tea was my sensory escape especially at the height of my anxieties during the pandemic lockdowns. 💖

I came to associate my tea flavours according to the occasion and my needs - genmaicha to be reminded of home, blue butterfly pea for when I wanted to kick the blues away (literally by adding fresh lemon juice), peach roselle for celebrating milestones. 🍵

Marie P.
Discovered Pyur Tea PH when I was looking for something special to give to my loved ones. I instantly fell in love with their gift packages. The message of "love" and promoting self-care just lined up with what I was looking for. It had everything — sincerity in its message and great products — fit for any occasion.

Been drinking tea before, but loose tea is a different experience. Such a game changer! It helped me especially with my headaches due to my coffee addiction. Didn't even miss drinking coffee on the first week.

Ginger S.
Pyur Tea is my favorite loose leaf tea brand! I love that all of their tea (at least the ones I've tried) are of really really good quality. They also have options for refill packs so I can easily reuse their jar containers.

Their collaboration with other brands are well-thought of. Also, ordering from Pyur is always a pleasant experience - very friendly and would always remember your preferences ☺️ Can't wait to order my next refills!

Hannah N.
TEA GIFT SETS FOR YOUR EVENT
For weddings, PR kits, company giveaways and more.
Whatever your event is, we'll keep it classy. Pamper your attendees with our premium loose leaf tea, a thoughtful reminder to relax and nourish the soul. Contact us so we can recommend the best package for you.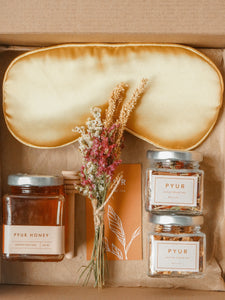 UPGRADE YOUR TEA LIFESTYLE